Brand: Sievert
Product Code: Safe to Torch Promatic Package
Availability: In Stock
Spread the Cost
This product is eligible for Interest Free Credit from our partner V12 Finance with a deposit from just 10%, and repayment options to suit you. Terms and conditions apply: find out more.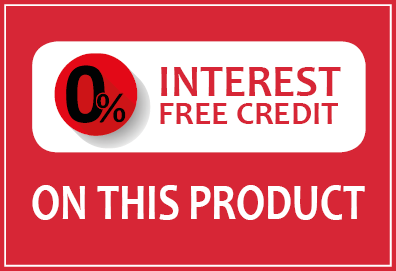 Whether it's Roofing, Plumbing, Heat Shrinking, Soldering or Brazing - Sievert does Heating Tools for Professionals


Sievert Safe to Torch Promatic Package
The Sievert Promatic Roofing Kit Includes the following:

Promatic Handle:
Plastic composite handle reinforced with 30% glass fibres for maximum durability. Double moulded soft grip for highest comfort and usability. Piezo ignition with instant trigger on/off function. Bayonet fitting for burners. Swivelling hose connection to avoid hose drag. Combined suspension hook and footstand. Valve for precise flame setting. Delivered without hose nipple.
Specifications:
Working pressure 1.5 to 4 Bar

Weight 290g
Length 180mm
Height 80mm
Power burners for waterproofing and heat demanding jobs

High capacity power burner with extremely strong and windproof flames for roofing works and for large-scale heating applications. Long burners for field torching. Recommended working pressure 4 Bar.
Specifications:
Burner diameter 60mm

Gas consumption g/h at 4 Bar 8000 Effect kW 102
Burner length 600mm
Sievert Promatic Detail Burner

Short burners for detail work on roofs and other heating applications such as preheating before welding and shrinking on piplines. Recommended working pressure 4 Bar.
Specifications:
Burner diameter 40mm

Gas consumption g/h at 4 Bar 3350 Effect kW 43,5
Burner length 250mm
Neck tube support X 2:
Neck tube support / Footstand for burners with long neck tubes.
6,3mm High Pressure Hose 10m Fixed & Swivel:
Sievert high pressure hoses conforms to the EN 559/ISO 3821 standards. Sievert hoses are also extra frost resistant and can be used in temperatures down to -30 oc. The Sievert hose is designed with an inner layer of black gas resistant rubber, a middle layer of reinforcing weave to withstand high pressure and an outer orange coloured layer to protect against external damage, sunlight and ozone.
Specifications:
BSP 3/8" To BSP 3/8" Connection

Inside Diameter 6,3MM
10 Meters
Fixed & Swivel
Regulator and Hose Failure Valve Combined
Sievert regulators are manufactured in Brass to ensure the highest quality and long service life. The valves have very high capacity and precise outlet pressure. The hose failure valve improves saftey by cutting off the gas flow in case of a hose rupture or some other major gas leak.
Specifications:
1.5 to 4 bar

POL to 3/8
10-14 kg/h
Large Sievert Bag:
Tool Bag

Perfect for transporting the Promatic torch kit.
Delivery
Free delivery on all orders over £50.00 (exceptions apply)
Delivery cost is calculated at checkout of your order. If you would like to view full delivery prices before placing your order please click here to see our delivery policy.
Alternatively, once your item is placed in your shopping cart you can click on the cart at the top right of the page. You can then add your delivery town and post code to the delivery calculator to view the delivery cost of your order before going through the check out.