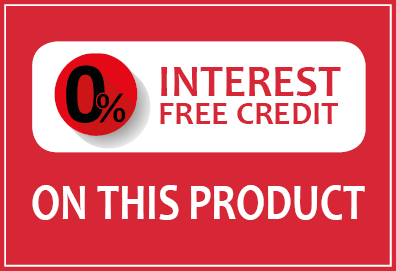 Celsi Electriflame VR Commodus 40"
E- VR Commodus 40 inch glass fronted fires can be inset into the wall without any requirement for a fascia or trim.
Electriflame Virtual Reality is an extraordinarily advanced effect that provides an eye catching display of beautifully colourful and lively flames. This remarkable technology delivers further sophistication that is virtually indistinguishable to that of a real flame emanating from beneath the fuel bed, and throughout the authentic natural aesthetics of the logs. The visual depth of E-VR is impressive, designed with blazing logs at the forefront, and subtle reflection throughout the centre and rear of the effect. This optical illusion of fire depth perception will fascinate and mystify, as it defies your sense of reality.
To promote safety and prevent overheating this appliance is fitted with a thermal cut-out sensor.
---
Features
Flame Projection Technology
Glass fronted fire
Customisable fuel effect
Woodland logs
Crystal ash embers
Single or dual colour flame
LED brightness control
Thermostatic Remote & manual control operation
Fire Guarantee – 2 Year
Advanced Features
Thermostatic Heating
Daily Timer Function
LED Energy Saving Efficiency
IsoFlame - Flame independent from heat
Flame Fusion - Single or dual flame colours
---
Specifications
Safety - Thermal cut out
Direct Heat Output - 1.6kW
Minimum Heat Output - 0.8kW
Control Options - Fully Automatic Remote with Thermostat, Manual, Remote
Installation Type - Wall Inset
Required Builders Opening - (H)465mm x (W)1043mm x (D)172mm
Minimum Floor Clearance - N/A

Delivery
Delivery for this product is Free to UK Mainland and Lowland Scotland. Current delivery time for this item is 2-3 working days. A dispatch email will be sent letting you know which date your item will be delivered on. You can change this date by leaving a comment on the purchase page, or by Contacting us via email at enquiries@thegascentre.co.uk or by telephone on 01483 357486.
Areas outside UK Mainland and Lowland Scotland: We will deliver to Scottish Highlands, N. Ireland, Channel Islands and most of Europe. Small delivery charges may apply. Please Contact us at enquiries@thegascentre.co.uk for prices and delivery times. Deliveries should not take longer than 2-4 business days. For more information please see Delivery Policy.