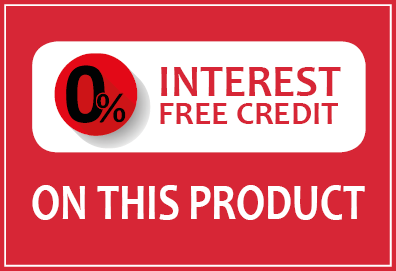 Celsi Ultiflame VR Elara Electric Fireplace Suite

Combining the classic mantlepiece decor with the innovative Celsi Ultiflame Techology which offers a simple, stylish and beautiful solution for your new fireplace! With adjustable heat settings, going up to 1.6kw, gently warming the entire room, so the entire family can feel the benefits!
The relaxing warmth at the touch of a button. Captivating visual display.
Manufactured using Premier quality boards, which are available in three seperate colours, painted to a smooth finish, to help this piece blend into any room!
*Smooth Cream Finish may have an extended wait time. Please ring for lead times.
This stylish fireplace is powered by a 22 inch Ultiflame electric fire, using the brand new for 2017/18 Ultiflame Technology. This provides an adjustable 3 Dimensional visual depth and releasitc flame effects. The fuel bed is deep with lots of attention to detail allowing the entire family to feel the warmth of the glow.
One of the main benefits of these ranges is the ease of installation, with a simple sit down and plug in installation. At the touch of a button the Ultiflame VR Electric Fires will stimulate your senses with a captivating visual flame display.
So sit back and relax and let the warmth and glow sooth you!
No Chimney or recess needed, it will fit against a flat wall.
Features:
High Quality Premier Board Surround
Virtual Flame - Real Fire Experience
Crystal Embers & Realistic Log Fuel Experience
4 Flame Brightness Settings
Yellow Flame + Blue Flame Option
Thermostatic handset control
Safety Thermal Cut Out
Guarantees - 2 Years fire and 12 months on Surround
Heat Output (High) - 1.6kw
Heat Output (Low) - 0.8kw
Safety - Thermal Cut Out
Remote Control - Yes
Electronic Digital Thermostat - Yes
Available Finishes - Smooth White, Smooth Mist or Smooth Cream
Installation Type - Free Standing

Dimensions
Height 89.2cm
Width 112.8cm
Depth 30cm




Product Codes

CEULEMRE-ERP - Ultiflame VR Elara 22" - Smooth Mist
CEULEWRE-ERP - Ultiflame VR Elara 22" - Smooth White
CEULECRE-ERP - Ultiflame VR Elara 22" - Smooth Cream

Delivery
Delivery for this product is Free to UK Mainland and Lowland Scotland. Delivery times for this product is 2-3 working days.. A dispatch email will be sent letting you know which date your item will be delivered on. You can change this date by leaving a comment on the purchase page, or by Contacting us via email at enquiries@thegascentre.co.uk or by telephone on 01483 760750.
Areas outside UK Mainland and Lowland Scotland: We will deliver to Scottish Highlands, N. Ireland, Channel Islands and most of Europe. Small delivery charges may apply. Please Contact us at enquiries@thegascentre.co.uk for prices and delivery times. Deliveries should not take longer than 2-4 business days. For more information please see Delivery Policy.
Customer Comments
We value all of our customers, and our aim is to provide great customer service, both during and after purchase. If you are happy with our products and service please leave a short review. We would be very grateful. Leave Review - See what others say.
Delivery
UK Mainland
FREE
All Other Areas
Please contact us on 01483 760750 for prices
Specifications
Dimensions
Height 89.2cm Width 112.8cm Depth 30cm
Heat Output - High
1.6kw
Heat Output - Low
0.75kw
Safety Features
Thermal Cut Out