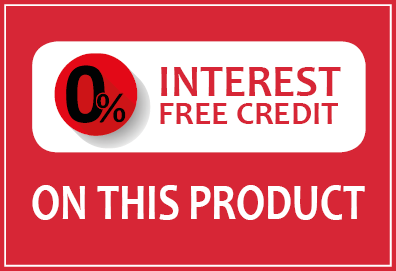 Celsi Purastove Glass 2

Stoves have become a fashionable home appliance, with various heaters and cooking appliances resembling the style. This product does it brilliantly mixing a modern sleek design with a classic stove look that will blend into any room in your house - including conservatories.
With a fan heater of 1 or 2kw output, you can keep the entire family warm. The fantastic Purastove design is one of the highlights of the Celsi range, with 9 excellent flame effects and 5 flame speed settings, the ambiance and glow will impress everyone!
Simply plug into any standard electric socket and the fire is ready to use! Full control is granted with a convenient and easy-to-use remote.
Features
3 Realistic Flame Movies
5 Flame Speed settings
Real Fire Sounds with 5 volume levels
Up to 2kW heat output
Programmable Heat Control
Sleep Timer with 9 settings
Adjustable screen brightness
Contemporary Glass Fascia and top
One of the quietest fires available on flame only setting
2 Year Guarantee
Safety: Thermal cut out
Maximum Heat Output: 2kW
Minimum Heat Output: 1kW
Control Options: Manual, Remote
Flame Option: Blazing Log, Flaming Coal, Smoldering Log
Installation Type: Free-Standing

Dimensions



Required Builders Opening: 550mm (H) x 400mm (W)
Delivery
Delivery for this product is Free to UK Mainland and Lowland Scotland. Current delivery time for this product is 2-3 working days. A dispatch email will be sent letting you know which date your item will be delivered on. You can change this date by leaving a comment on the purchase page, or by Contacting us via email at enquiries@thegascentre.co.uk or by telephone on 01483 760750.

Areas outside UK Mainland and Lowland Scotland: We will deliver to Scottish Highlands, N. Ireland, Channel Islands and most of Europe. Small delivery charges may apply. Please Contact us at enquiries@thegascentre.co.uk for prices and delivery times. Deliveries should not take longer than 2-4 business days. For more information please see Delivery Policy.
Delivery
UK Mainland
FREE
All Other Areas
Please ring 01483 760750 to get a quote
Specifications
Dimensions
Height 59.1cm, Width 52.4cm, Depth 29.5cm
Heat Output - High
2kw
Heat Output - Low
1kw
Safety Features
Thermal Cut Out
Flame Options
Blazing Log, Flaming Coal, Smoldering Log
Remote Control
Yes
Guarantee
2 Years