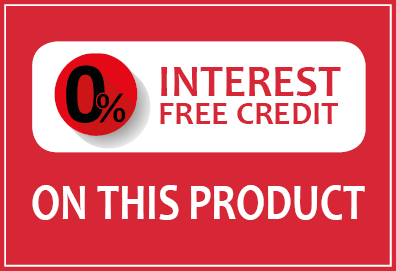 Celsi Electriflame Oxford 22" Wall Mounted

The Celsi Electriflame Oxford 22" Wall Mounted Electric Fire uses advanced 3D technology to create a stunning full depth flame effect. The high efficiency LED lighting system on the Celsi Oxford fire will keep running costs to a minimum. Other features include Two heat levels and a flame only option, Variable flame picture with four dimmer options, and a remote control for when getting out of your chair is simply not an option. The Electriflame Oxford is available in two colours: Black and Brown. To choose your preferred colour simply click on the check box at the top of the screen.
Features

Elegantly designed MDF Fascia
Advanced 3D Technology
Relaxing, Smoky full Depth Flame Effect
Low Cost, High Efficiency LED Lighting
Variable Flame Dimmer with Four Settings
Two Heat Levels and a Flame Effect Only Option
Operated via a Remote Control Handset or Manual Controls
Supplied with a Spacer to allow the fire to fit easily into any 3" rebated surround
Available in Brown or Black Top Quality Painted Finishes

Dimensions

Height: 62.8cm
Width: 71cm,
Depth: 6cm
Inset + 7cm Fascia

Product Codes

EF22OWBLE2 - Celsi 22" Oxford Wall Mounted - Black
EF22OWBRE2 - Celsi 22" Oxford Wall Mounted - Brown



Delivery
Delivery for this product is Free to UK Mainland and Lowland Scotland. We aim to dispatch items on day of purchase, using an over night courier service. Please note: Next day deliveries can not always be guaranteed. A dispatch email will be sent letting you know which date your item will be delivered on. You can change this date by leaving a comment on the purchase page, or by Contacting us via email at enquiries@thegascentre.co.uk or by telephone on 01483 760750.
Areas outside UK Mainland and Lowland Scotland: We will deliver to Scottish Highlands, N. Ireland, Channel Islands and most of Europe. Small delivery charges may apply. Please Contact us at enquiries@thegascentre.co.uk for prices and delivery times. Deliveries should not take longer than 2-4 business days. For more information please see Delivery Policy.
Delivery
UK Mainland
Free
All Other Areas
Please Contact us for a quotation
Specifications
Dimensions
Height: 62.8cm Width: 71cm, Depth: 6cm Inset + 7cm Fascia
Heat Output - High
1.5kW
Heat Output - Low
0.75kW
Safety Features
Thermal Cut Out
Remote Control
Yes
Plug Fitted
Yes
Guarantee
2 Years