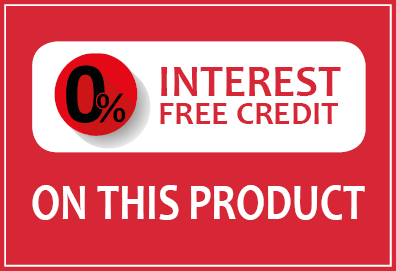 Celsi Electriflame XD Daisy

The Celsi Electriflame Daisy Electric Fire uses advanced 3D technology to create one of the most realistic flame effects available in a electric fire today. Available in three stylish colours the Electriflame Daisy has a style to suit every situation. The high efficiency LED lighting system keeps running costs low. The Celsi Electriflame Daisy Electric Fire has two heat levels as well as a flame only option. On top of this the flame picture can be dimmed with three settings. All of this can be controlled via a remote control handset or manually. The Celsi Electriflame range has a full depth smoky flame effect which will help to calm any mood. To choose your prefered colour option simply click the check box at the top of this screen.
---
Features

Advanced 3D Technology
Relaxing, Smoky Full Depth Flame Effect
Low Cost, High Efficiency LED Lighting
Variable Flame Dimmer with Three Settings
Two Heat Levels and a Flame Only Option
Operated via a Remote Control Handset or Manual Controls
Supplied with a Spacer and Deep Trim to allow the fire to fit easily into any 3" rebated surround
A choice of Three Colour Options: Silver, Brass, or Black
Dimensions

Height: 59.5cm,
Width: 49cm,
Depth: 7.5cm
Inset + 3.5cm Fascia


Product Codes
EHXDDBRE-ERP - Celsi Electriflame Daisy - Brass
EHXDDSRE-ERP - Celsi Electriflame Daisy - Silver
EHXDDNRE-ERP - Celsi Electriflame Daisy - Black
---

Delivery
Delivery for this product is Free to UK Mainland and Lowland Scotland. We aim to dispatch items on day of purchase, using an over night courier service. Please note: Next day deliveries can not always be guaranteed. A dispatch email will be sent letting you know which date your item will be delivered on. You can change this date by leaving a comment on the purchase page, or by Contacting us via email at enquiries@thegascentre.co.uk or by telephone on 01483 760750.

Areas outside UK Mainland and Lowland Scotland: We will deliver to Scottish Highlands, N. Ireland, Channel Islands and most of Europe. Small delivery charges may apply. Please Contact us at enquiries@thegascentre.co.uk for prices and delivery times. Deliveries should not take longer than 2-4 business days. For more information please see Delivery Policy.
Delivery
UK Mainland
Free
All Other Areas
Please Contact us for a quotation
Specifications
Dimensions
Height: 59.5cm, Width: 49cm, Depth: 7.5cm Inset + 3.5cm Fascia
Heat Output - High
1.8kW
Heat Output - Low
0.9kW
Safety Features
Thermal Cut Out
Remote Control
Yes
Plug Fitted
Yes
Guarantee
2 Years