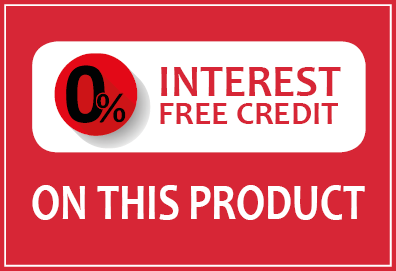 Celsi Electriflame Black Glass

The Celsi Electriflame Black Glass Electric Fire features advanced 3D technology to achieve one of the most realistic flame pictures available on an Electric fire today. This method will give the feel of a deep smoky flame that will help to relax and sooth you in almost any room, from your living room to your bedroom. The LED lights used to create the flame picture mean that you will benefit from low running costs. The Celsi Electriflame Black Glass Electric Fire features a variable flame dimmer with four settings to suit your mood. All of this can be controled manually, or with a remote control. Simply plug the Electriflame into the nearest mains power socket and it is ready to use. The Black Glass surround adds style to this amazing fire.
---
Features

Advanced 3D Technology
Relaxing, Smoky Full Depth Flame Effect
Low Cost, High Efficiency LED Lighting
Variable Flame Dimmer with Four Settings
Two Heat Levels and a Flame Only Option
Operated via a Remote Control Handset or Munual Controls
Includes an Easy Fixing Wall Plate for Trouble Free Installation
Available in Two Sizes - 1100 Model & 1300 Model (Price Stated is for 1100 Model. Should you require the larger 1300 Model please click the checkbox at the top of the page).

Glass fascia available in two sizes; 1300(h x w x d): 600mm x 1300mm x 100mm and 1100: 600mm x 1100mm x 100mm
Please note: When installed there must be a minimum distance of 400mm between the bottom of the fire and the floor
---
Product Codes
1100 Model: EFH11BGRE
1300 Model: EFH13BGRE

Delivery
Delivery for this product is Free to UK Mainland and Lowland Scotland. Current delivery times for this item is 2-3 working days. A dispatch email will be sent letting you know which date your item will be delivered on. You can change this date by leaving a comment on the purchase page, or by Contacting us via email at enquiries@thegascentre.co.uk or by telephone on 01483 760750.

Areas outside UK Mainland and Lowland Scotland: We will deliver to Scottish Highlands, N. Ireland, Channel Islands and most of Europe. Small delivery charges may apply. Please Contact us at enquiries@thegascentre.co.uk for prices and delivery times. Deliveries should not take longer than 2-4 business days. For more information please see Delivery Policy.
Delivery
UK Mainland
Free
All Other Areas
Please Contact us for prices
Specifications
Dimensions
1100 Model: Height: 60cm, Width: 110cm, Depth: 12.6cm. 1300 Model: Height: 60cm, Width: 130cm, Depth: 12.6cm
Heat Output - High
1.8kW
Heat Output - Low
0.9kW
Safety Features
Thermal Cut Out
Remote Control
Yes
Plug Fitted
Yes
Guarantee
2 Years