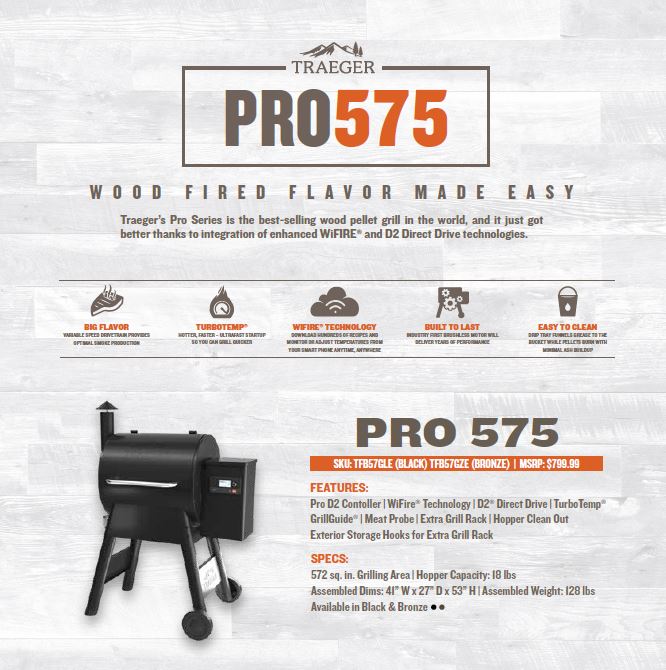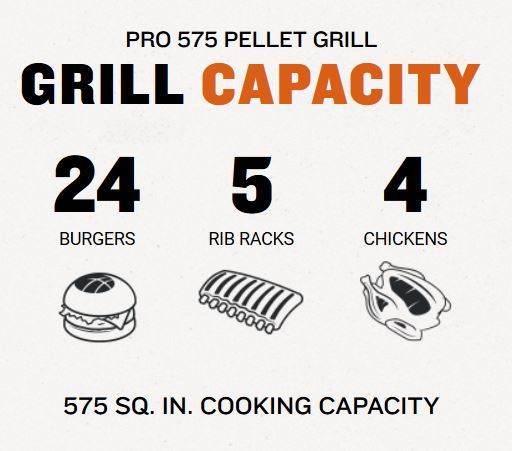 Join the wood-fired revolution with the brand new Traeger Pro 575. From creating masterpiece meats and veggies to wood-fired pizza, the Pro Series is here to make life more flavorful. Experience perfect smoke every time you fire up the grill thanks to the new D2® Direct Drive drivetrain.
The WiFIRE® enabled controller allows for precision temperature control from anywhere at any time via the Traeger App. From remotely changing and monitoring the grills temperature, to Traeger's GrillGuide® technology that provides step by step instruction through the entire cook cycle, this is wood-fired flavor made easy.
---

---
Features
PRO D2 Controller
D2 Direct Drive
WiFire Technology
Grillguide
TurboTemp
Extra Grill Rack
Meat Probe
Hopper Clean Out
Exterior Storage Hooks for extra grill rack

---
Warranty
3 Years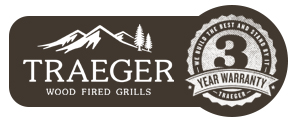 ---
Dimensions
Height: 134.6cm
Width : 104.14cm
Depth : 68.58cm
Weight: 58.05kg
---
Grilling Area
3690 cm2
---
Hopper Capacity
8.16kg
Learn About Traeger D2
Handy Guide to Buying Pellets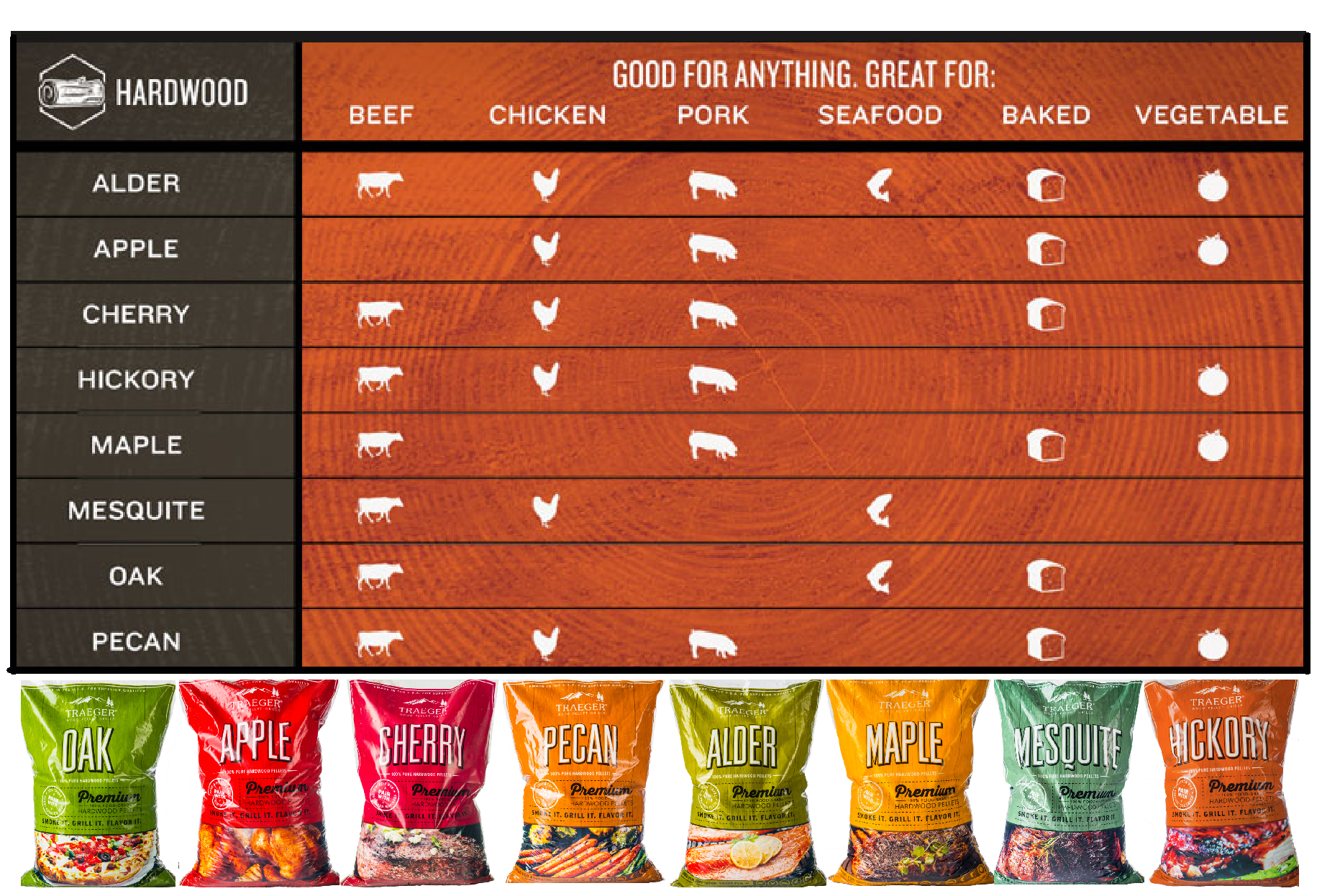 Delivery
Delivery for this product is Free to UK Mainland and Lowland Scotaldn. We aim to dispatch items on the day of purchase, using an over night courier service. Please note: Next day deliveries can not always be guaranteed. A dispatch email will be sent letting you know which date your item will be delivered on. You can change this date by leaving a comment on the purchase page, or by contacting us via email at enquiries@thegascentre.co.uk or by telephone on 01483 760750.
Areas outside UK Mainland and Lowland Scotland: We will deliver to Scottish Highlands, N. Ireland, Channel Islands and most of Europe. Small delivery charges may apply. Please contact us at enquiries@thegascentre.co.uk for prices and delivery times. Deliveries should not take longer than 2-4 business days. For more information please see Delivery Policy.
Customer Comments
We value all of our customers, and our aim is to provide great customer service, both during and after purchase. If you are happy with our products and service please leave a short review. We would be very grateful. Leave Review - See what others say.